United Arab Emirates is one of the greatest countries in the world. In which, when all the emirates got united, their development started to become the biggest in the world and be one of the most popular in growth and achievements. Moreover, they started their journey which consumes their accomplishments few years to be one of the top in tourism, economy, development, and evolution. Dubai is from enlargement to another, in which whoever saw Dubai from 2 years back have no idea about how it looks now! There are annual developments, and achievements which encourages people to always visit Dubai and experience their unique activities that can be now where else.
For 2020 and 2021, there are a numerous plans that Dubai want to implement and be a big part of the future. In which Expo 2020 is one of these huge events that was supposed to take place in the previous year, but due to the pandemic it becomes expo 2021. As well, all the other activities that were supposed to be done in 2020 are postponed to 2021, plus the 2021 activities that were already set! So imagine how 2021 is full of great amazing new projects that will be definitely added to the great history that Dubai is creating for the coming future, as well be a big part of the future.
Meydan One Mall
The scheme was broken in March 2019 and in the coming three years will be opened, in which they are only waiting for the end of this 40 million square-foot project to be fully completed. Moreover, this mall will be one of the largest in the wold, in which it is larger than Dubai mall in the activities and in the facilities they provide. This mall contains 600 retail shops, biggest dance fountain in the world and its 25,800 square meters of record-breaking water, an indoor ski slopes of one complete kilometre and this is the longest indoor ski route in the world, 100 restaurants with different cuisines, films, a one kilometre is set up in Meydan One Mall's 12 000 square meter Winter Village, and lots of more will be available. When it opens.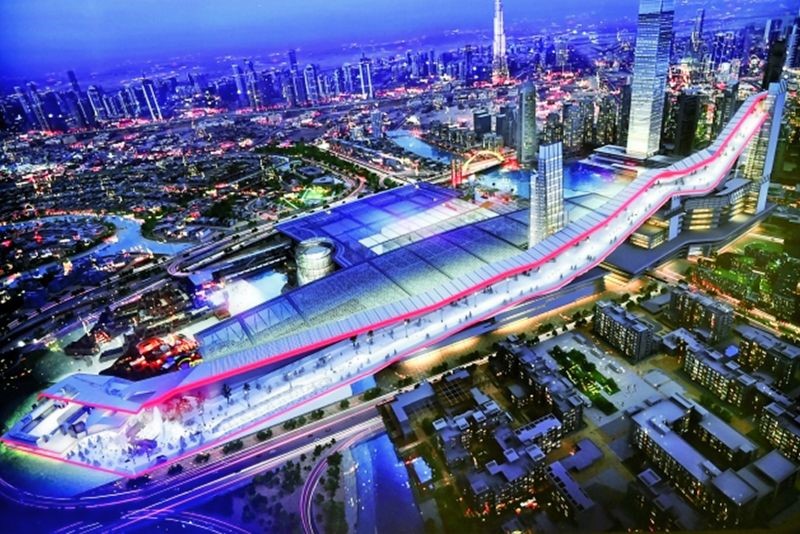 Palm Tower
You may have realized that the giant Palm Tower looks like it is approaching completion, if you have recently visited The Palm Jumeirah. In which, it consists of 289 hotel rooms and suites (as part of the St. Regis Dubai, The Palm that occupies 18 floors of the tournament). Plus, 432 luxurious homes, Aura infinity pool on the 50th floor, Sushi samba and The View restaurants, which will be opened in March 2021, and public observatories will open as well.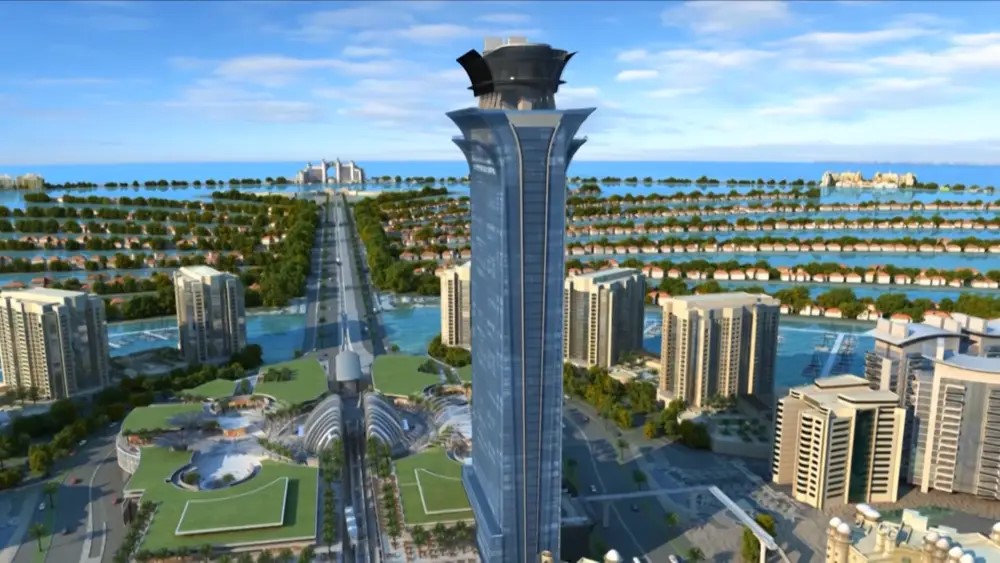 Dubai Creek Tower
Dubai is already famous with its tallest building in the world the Burj Khalifa, but a new tower is now entering the future as the tallest tower in the worlds as well which is 1,300 meters high. Moreover, the Dubai Creek Tower is going to become the world's highest tower with its brave ambitions once it is completed to drive the technical features once again and drive us ever further into the clouds.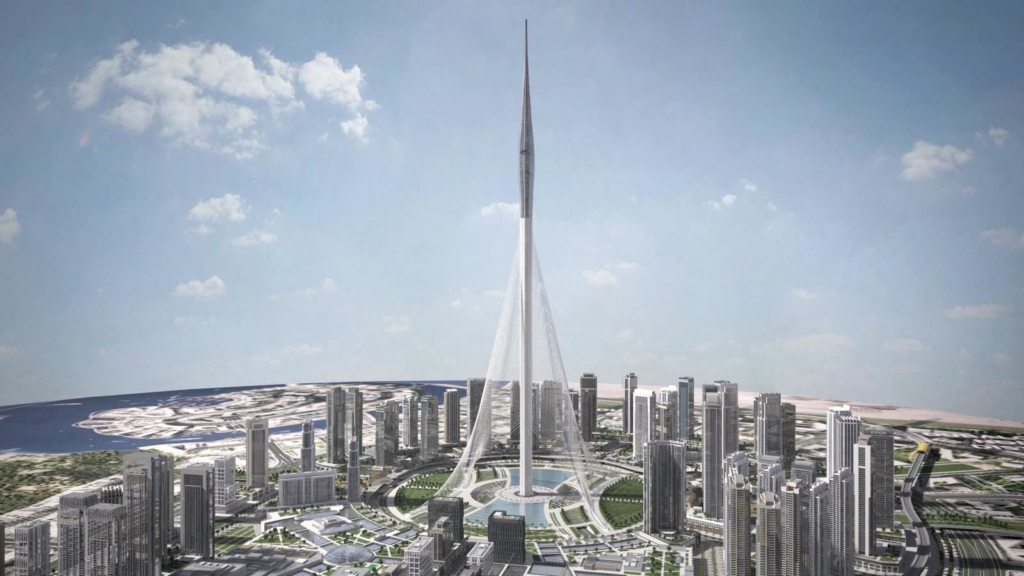 Ain Dubai
Dubai looked forward to see the combination of this initiative and now we are approaching the launch as the casks are connected. Moreover, Ain Dubai is a massive ferris wheel situated at new island called Blue Waters Dubai with an astonishing 210 meter height, which makes it the highest observation wheel in the world as it opens, and people will have a panoramic view over Dubai until they open. Prodigious wheel of Dubai observation Ain Dubai has been around since long time tell now, when all its 47 pots are added recently and then its lights in January, it is completed now.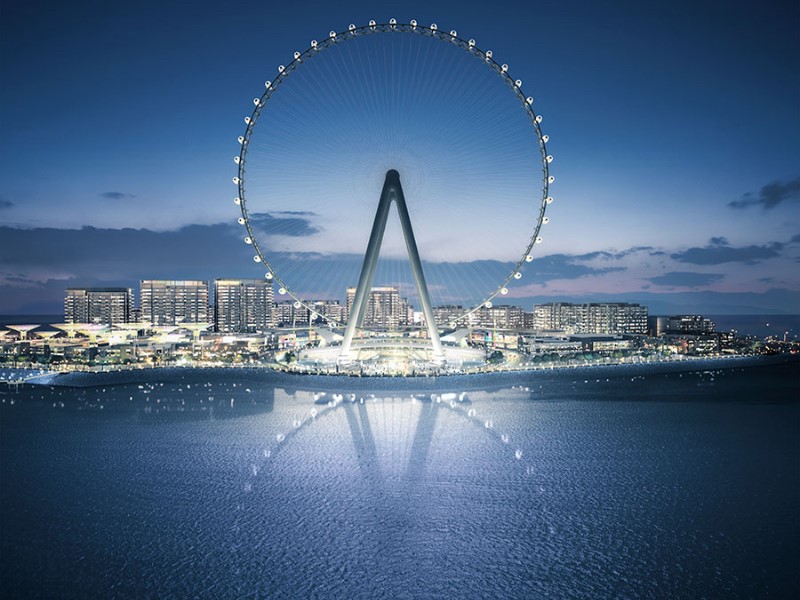 Royal Atlantis Resorts and Residence
At any given point in 2021, the Royal Atlantis Resort & Residences will be opened. In which a total of 231 luxurious apartments, 693 rooms, and 102 suites will be included in the 15 billion portfolio. Moreover, it is divided into different kinds, the hotel which consists of 43 floors, 96 meter above The Palm on level 22 roof infinity swimming pool, will also include a spectacular 90 pools. Plus, the property will host primarily foreign restaurants helmed by international celebrities, such as Jose Andres, Gastón Acurio, Ariana Bundy, and Heston Blumenthal.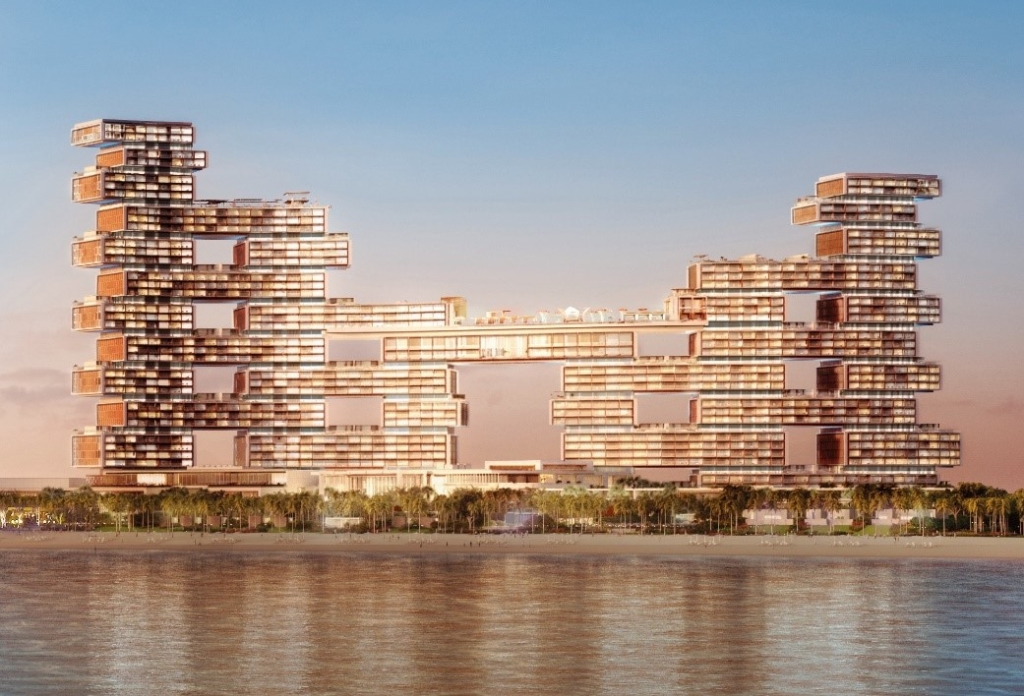 Museum of The Future
The Museum of the Future is one of Dubai's most imaginative and thrilling ventures, it has just hit a milestone and is opening very soon. The building's exterior frontispiece has been finished but they are also waiting to finish the luxuries interior inside. Moreover, the Museum of the future was "The world's most artistic building and a global engineering landmark," mentioned by our legend Sheik Mohammed Bin Rashid Al Maktoum, vice president and foremost of the United Arab Emirates (UAE) and leader of Dubai.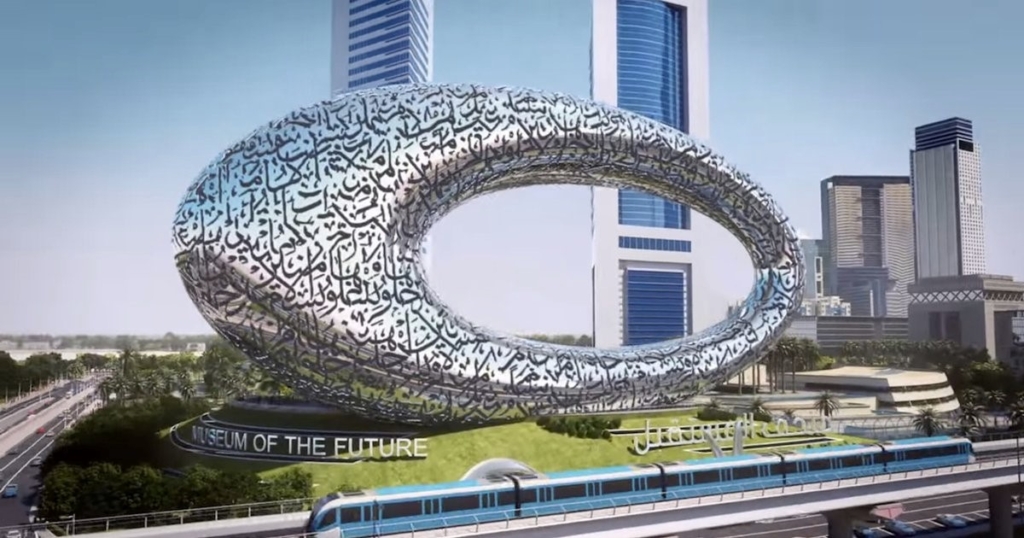 EXPO 2020
Expo 2020 is just a few couple of months away, in which it will start in the beginning of October 1st 2021 and lasting until March 31st, 2022. Therefore, due to the pandemic, Dubai has already delayed it for the safety of people and investors as well who are coming from all over the world. This marvellous occasion will display countries from all around the world a very unique architecturally extravagant pavilion showcasing their current and future ambitions.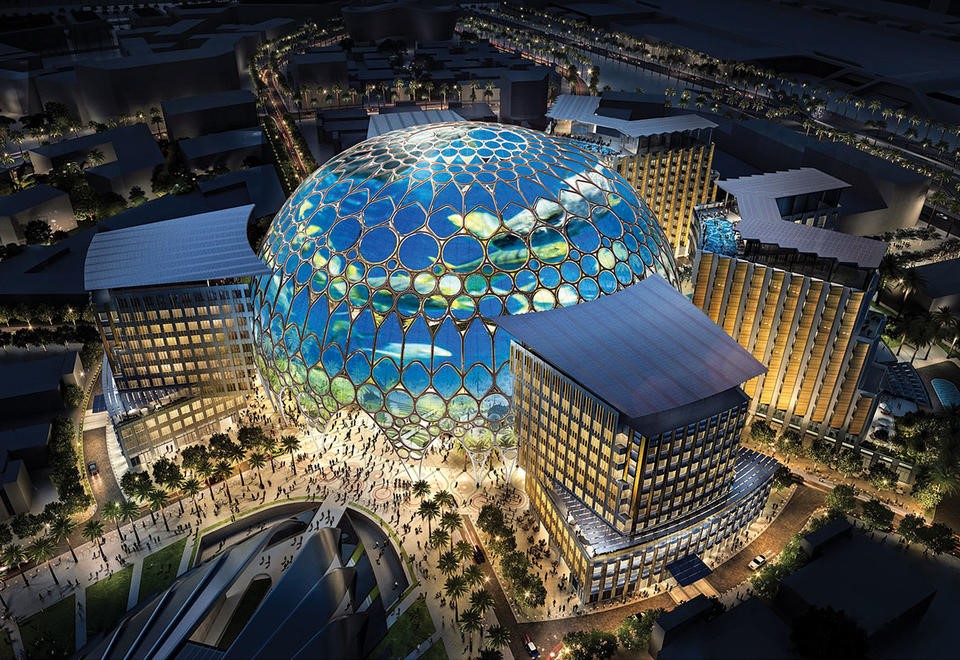 Dubai Hills Mall
It grows fast, and the mall is expected to become warmer, will be called Dubai Hills. The Dubai Hills Mall is situated in the Dubai Hills Estate at the crossroads of Al Khail Road and Umm Suqeim Street. In which, this mall will be 11 meter square mega development, will have over two floors, will have over 650 retail shops and restaurants, and about 18-screen cinema will also be available.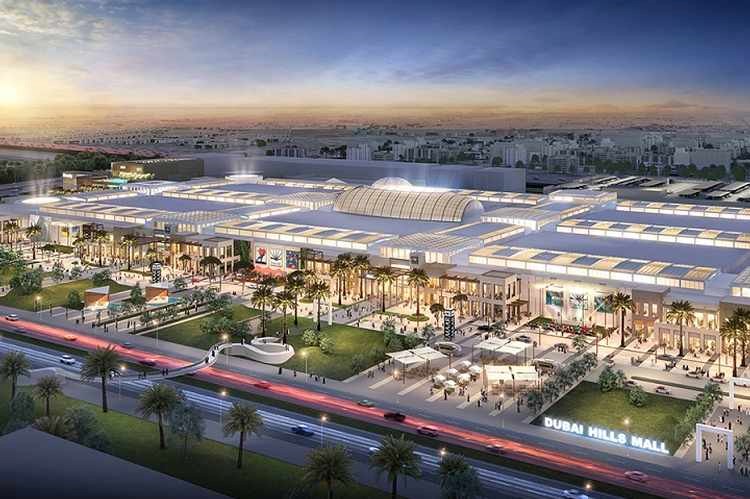 Dubai Harbour
The mammoth construction of Dubai Harbour, with a surround of 20 million square metres which will be doing a unique shipping due to its luxurious shipping port once it opens on the ocean between Skydive Dubai and Palm Jumeirah as well in front of The Westin Mina Seyahi. Additionally, it will be the largest marina in the country, with a capacity for 1,100 luxury yachts and vessels, hotels, pubs, restaurants, coffee shops, shops, and homes.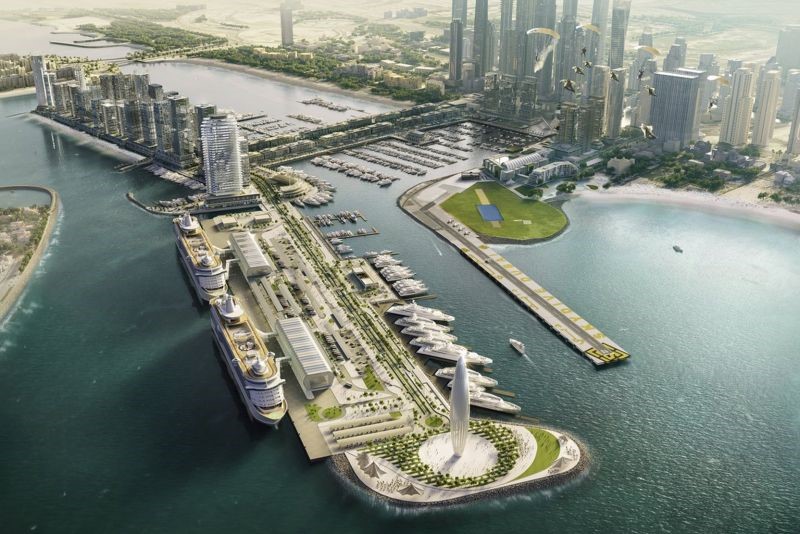 Aqua venture
All of us know Atlantis already, all of us know how luxurious it is, and all of us know it's one of Dubai's coolest water parks and it will be a lot wider very soon. When it opens in 2021, after upgrading, the new tower is expected to be one of the largest in the world. Additionally, on Palm Jumeirah's water park, Trident Tower presents an exciting new 12 slides. In which this new tower will offer tours for suspenseful story of all ages including ProSlide Mammoth BLAST's longest globe, family-friendly water coasters, and raft rockets to catapult drivers through wind paths.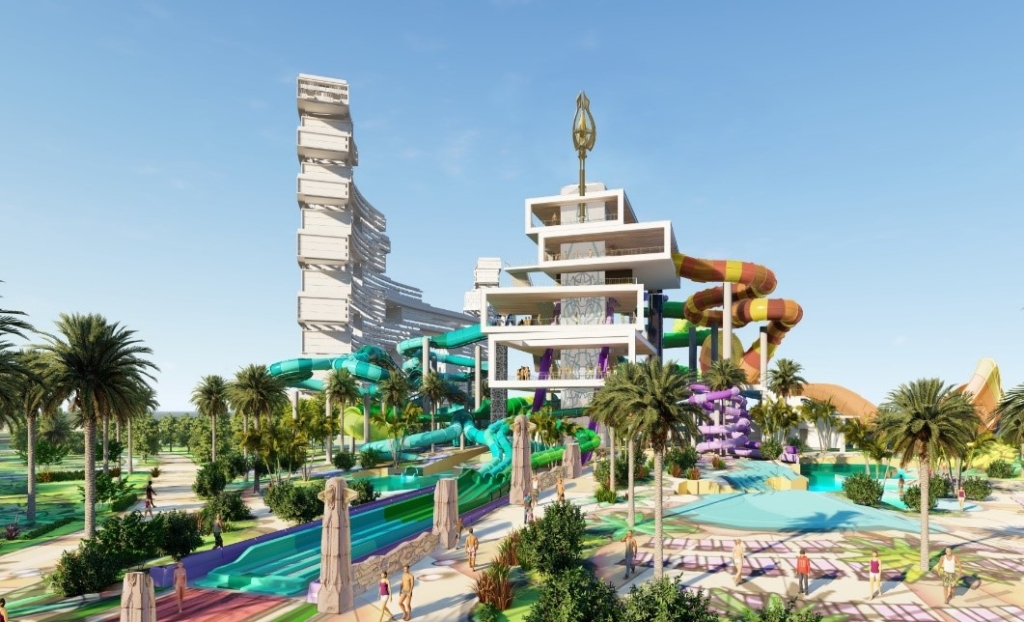 Conclusion
Dubai is a great city! Whatever you are dreaming of you can find it in this amazing place with great offers and activities. Moreover, Dubai now is called as the destination of innovation, luxurious, uniqueness, and modern. Additionally, it is known as the city of life! Imagine how it looks with all these new projects that are almost done for this amazing year full of energy and power, and definitely all people from all over the world are excited about it. This year will be unforgettable, be a great part of it!